Morning Haigh Community,
This month our staff and students are working on the Habit of " Collaborate". Please see the Habit and goals below: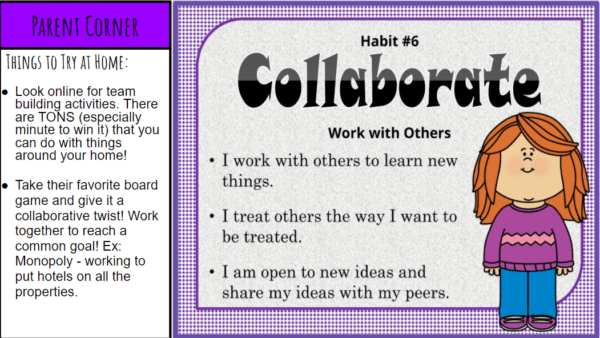 We also want to recognize and congratulate our students from the month of January, where we focused on "Being Respectful". Lawn signs and certificates will be coming to these students in the near future. Please use the link below to view Mrs. Mikush's habit video of the month and also the link for parent resources. We look forward to celebrating our students each month!
Mr. Short